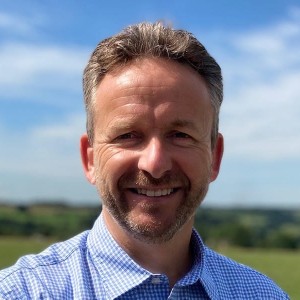 I have been a Recruiter for over twenty five years. I started my recruitment career in Manchester before moving to London in 1995 and over the next few years I focused on finding positions for qualified Accountants and senior operational staff, in the process recruiting for companies such as Marks & Spencer, Pepsi, Glaxo SmithKline and Gillette.
Having moved out of London to the Cotswolds in 2003 I spent time developing strong relationships with a range of small and medium sized businesses in both Commerce & Industry and Accountancy practices. In recent years I have developed two other areas of specialism, namely Physical Asset Management and Environmental Consultancy. These two sectors overlap and despite the difficult economic climate that we are all experiencing companies in these areas continue to meet and hire talented individuals.
My approach for both candidates and clients is similar. Communication is key. I believe it is vital to keep everyone regularly updated. Experience has taught me that any feedback is welcome, positive or negative and not to shy away from providing the latter.
I strongly prefer to work as a sole recruiter with candidates and clients so that I can dedicate time to a job search without having to worry about duplication of approaches from other Consultants. I have excellent experience of retained search, campaigns using a variety of advertisements and headhunt assignments and when discussing a new vacancy will work with you to decide the most effective approach to filling the role.